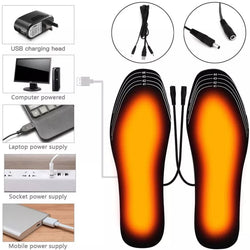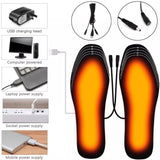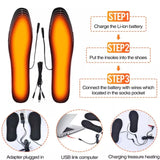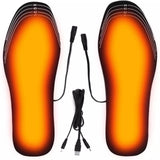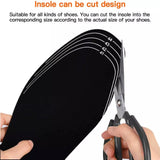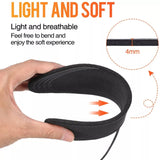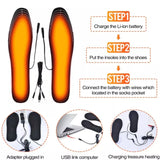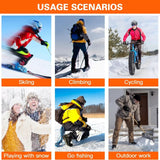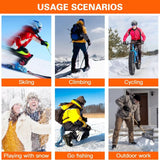 TimelessGear9
USB Electric Foot Warming Inner Sole Pad
Winter outdoor sports heating insoles electrically heated thermal 3cm - 5 cm 
Feature:
1. High-quality materials: Made of durable high-quality materials, it can
be heated quickly and evenly through the built-in micro heater chip.
2. Recycling: It can be washed with water for recycling, but keep the
interface away from water when connecting USB power.
3. Can be cut: 1 pair of size reference papers are included, you can cut
them according to the size number as needed.
4.Practical: When connecting the USB cable to a laptop or computer,
one pair of insoles can be heated at a time, which is a very suitable
accessory for computer workers in cold winters. Suitable for all kinds of shoes.

Package List:
1 pair of heated insoles + 1 USB cable

Note:
1. Disconnect the power supply when not in use.
2. The elderly and the children must be used under guardianship.
3. The heating soles can be cleaned, ensure drying before use.